Pay close attention to the 1B position this season gamers, because after the top seven go, there's a huge drop off in value and the 7th first basemen off the board will be gone by the end of the second round. I think this season, more so than most, it is imperative that you lock in a top seven one-bagger and let your opponents deal the bargain shopping at this position. The first few will have tremendous value and upside as well, and are about as sure of a bet as anything you'll get in the first 2 rounds. Let's take a closer look.
#1. Paul Goldschmidt – Arizona Cardinals
Goldschmidt is the clear number one in this year's 1B class and offers contributions in all counting and ratio stats… and it ain't even close. There's nothing like checking how your fantasy team has fared on a given night, and seeing players like Goldschmidt filling up the stat sheet night in and night out. His rear speed at this position combined with the ability to get on base multiple times per game makes Goldy a reasonable first overall pick this year. He has protection in the line up with A.J. Pollock and is still peaking so there is no dice rolling here. Anchor your team with Goldschmidt if you are in an auction draft, and hope that he falls to you if you have a top three pick. Goldschmidt will be golden in fantasy baseball this year.
#2. Anthony Rizzo – Chicago Cubs
Many people believe that Rizzo is still peaking as well, and if this is the case you have to like what you see. He's a great hitter who makes solid contact in a stacked line up, so he should get plenty of good pitches to hit. He's a little big of drag in the BA, OPS, and OBP compared to Goldschmidt but if he can improve even slightly on the 31/101/94 line he put up last year he will be worth every penny regardless of where he falls in the first round.
#3. Miguel Cabrera – Detroit Tigers
Miggy's power numbers were way down in 2015, but don't forget that he had 150 fewer ABs than his fellow 1B class. Don't let his age fool you, Cabrera can carry your team's BA easily and his power should return. If he had played a full season he likely would've defaulted to the #2 spot on this list, but health concerns are sure to cause some people to overlook. If he falls to you and Rizzo and Goldschmidt are gone, I recommend not passing him up as finding similar value at 1B will be difficult after this.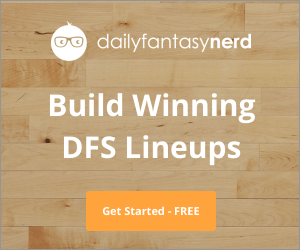 #4. Edwin Encarnacion – Toronto Blue Jays
I'm not passing up 40 HR potential at this position late in the first round or early in the second round. Combine that with the potential for 90 plus runs and an easy 100 RBIs, and you have to like EE in this line up. It's possible Encarnacion finishes the season as a top three first basemen but the difference you'll pay between him and Miggy in an auction makes Miggy the better value.
#5. Joey Votto – Cincinnati Reds
Votto is as complete of hitter as any on this list as evidenced by his .459 OBP, which is an astronomical number. Votto should have more runs and RBIs given his ability to get on base, but the line up around him isn't that good. I'm banking on Votto getting traded to a contender at some point this season while also setting career highs in several counting stats. Votto provides excellent value and can carry certain offensive categories Abreu and Davis may go before Votto, but don't sweat that, be happy if he falls to you. In an auction draft – Votto is a no brainer who will net you exceptional value relative to his buy price.
#6. Chris Davis – Baltimore Orioles
I'm digging Davis' 47/117/100 stat line last year, and although he may drag down batting average you can attack that stat with any of your top five offensive picks. He'll put up a ton of 0-4 and dreaded 0-5 nights so if you can stomach that Davis can round out your roster nicely if you complement that pick with other speed and average guys. Don't scoff at 47 HRs – they are super sexy on a box score.
#7. Jose Abreu – Chicago White Sox
After a slow start last season Abreu really turned it up, but I have some concerns. The line-up he's in isn't all that attractive even with the addition of Todd Frazier. I'm not crazy about the sub .300 average and sub .900 OPS while only getting 30 HRs and 100 RBIs. I'm not crazy about the low out put of runs given the 613 ABs, but Abreu does have as much upside as anyone ranked above him. He's still a bit of an X factor for me but if the top six are gone, I'm putting in my bid for Abreu because after he's gone there's a bunch of fluff at this position.
#8. Adrian Gonzalez – Los Angeles Dodgers
This is really a toss up between Gonzalez and Pujols here, but both are pretty meh. Gonzalez dominates the ratio stats, and I expect him to have a bit of a bounce back this season over last season as he was a little down. He's a good source for cheap RBIs, and I fully expect him to total north of the century mark. He's the first in line after the huge drop off and I recommend beefing up elsewhere and grabbing a cheaper 1B.
#9. Albert Pujols – Anaheim Angels
Pujols dominates Gonzalez in the counting stats, but I'm expecting a decline here. Regardless, 40 HRs cannot be ignored, and that number is plenty good enough to help Sir Albert finish in the top 10 at his position this season.
#10. Freddie Freeman
Freeman should be an RBI machine, at least that's what's expected of him. He got out to a fast start last season before a wrist injury stopped him in his tracks. The potential is there, but once again the potential is there for Brandon Belt and C.J. Cron, and this is why landing a top seven 1B is essential.