My approach with starting pitchers changes ever so slightly every season, but there's a common theme almost every year. Don't complicate what should be a simple process when drafting your starters. Starting pitching is deep this season, so there' no reason to not secure two of the top 20 pitchers on the board. In a 12-man league you'll have to work a bit harder, and finesse your 2nd top 20 starter, but if you can land two you'll be a cut above your competition in that area. Regardless of league size, you have to recognize when a run has started, keep pace and be willing to be flexible with your draft strategy. "Any two will do" is my motto when looking at the top 20, because starting with the 21st pitcher on the board there is a colossal drop off. Check out below and see which one of these SPs will land on your roster this season.
#1. Clayton Kershaw – Los Angeles Dodgers
Top three in WHIP, ERA, opponent BA, and top dog in IPs and Ks (over 300 is insane) the work with Kershaw has been done. It'd be nice if the Dodgers offense didn't suck so bad, but Kershaw is the best there is and the case can be made for him to go not only in the first round, but in the top five overall.
#2. Max Scherzer – Washington Nationals
The talent from this point really evens out but you've got to love Mad Max as the second best pitcher off the board. Wins are a bit of a drag, but I expect Scherzer to be fully adapted to his new environment and improve on that number by about 20%. He'll get you the Ks that you need, and don't worry about the 27 bombs he gave up, his WHIP was 0.92, which is nasty. Take Scherzer with confidence.
#3. Jake Arietta – Chicago Cubs
I love Arietta in a rotation on a team that could lead the majors in wins. Every other ratio stat is right where it should be, and Arietta was still top six in Ks. He's a horse as well logging almost 230 IPs and is a good bet to duplicate last season in an improved Cubs lineup.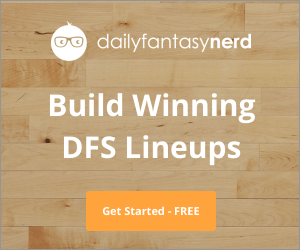 #4. Chris Sale – Chicago White Sox
Sale , missed a couple of starts last season, which skewed his overall numbers slightly. Traditionally he's a high K workhorse that keeps all of his other numbers down. The White Sox were terrible last year offensively, so hopefully the wins will start to pile up. Don't be surprised if Sale has a better season than Arietta, and your certain to get him cheaper on draft day.
#5. Jose Fernandez – Miami Marlins
There is some risk here with Fernandez, but if he returns to form, there's a chance he could be the 2nd best pitcher in the majors. Fernandez is a fiery competitor who is fun to root for. His K/9 is amongst the best in the majors and his career WHIP hovers around 1.00. His last full season in 2013 was outstanding, and he finished last season with a 6-1 record. There's still a bit of risk there, but he's healthy and doesn't get killed by the long-ball. If he falls to you in the late 3rd and the others are gone don't think twice.
#6. Jacob DeGrom – New York Mets
There's nothing too flashy about DeGrom in this spot. He was the most consistent of the Mets big three last season, and is down for 30 plus starts. His ratios stay low, and Ks' stay up, but aside from that he's hard to sell as a top 5 arm. If he's your ace, you partner him with a Felix Hernandez or Carlos Carrasco you'll be sitting pretty, but there's no reason to reach for DeGrom at this point.
#7. Cory Kluber – Cleveland Indians
Kluber is pretty much the same pitcher with pretty much the same upside. He should be cheaper on draft day in both auctions and snake drafts, so if you're coin flip doesn't land on DeGrom than Kluber is your guy.
#8. Dallas Keuchel – Houston Astros
The million-dollar question with Keuchel, is can he do it again? If you think so, you should bump him up this board. If not, than somewhere in the top 10 is about right. I'm not figuring Keuchel to digress in a stacked Astro lineup, but 20 wins is a tall order any season, and there are a lot of great pitchers that don't get there. The wins help his value, but his ERA and WHIP are top ten undoubtedly. Keuchel will hog your innings, and his K rate leaves a little to be desired, but there's legit value with Keuchel in the 4th round, but still needs to be paired with another top 20 guy.
#9. Madison Bumgarner – San Francisco Giants
The case could be made for a significant digression, though that's not what I'm rooting for. Bumgarner has logged some huge inning totals the last few years on top of playoffs, and he will eventually hit a wall. I don't want him on my roster when that happens, even though it may not happen this year. Bumgarner is already missing time in spring training which is enough to get me off of him, seeing that there are so many healthy options to choose from. Yes that last line sounds like I'm grocery shopping for organic microwave dinners. Proceed with caution here folks.
#10. Zach Grienke – Arizona Diamondbacks
If you want to all out fade Grienke, do so at your own risk. I'm fading because of the hitters park he has found himself in, but it's not an all out fade. He was still tops in the majors in ERA and WHIP and had a 19-3 record. K's are way down, and I expect a digression in those ratio stats, which is why I have Grienke ranked so low. This is part of it… some will fall, and I think Grienke will be in that category – but nothing drastic.