Top 10 Fantasy Baseball Relievers For 2016
admin,
Blog fit row,
0 comments
Every season for many different reasons, whether I win my league or not, I manage to also lead the league in saves by a convincing margin. I didn't realize this, but I had subconsciously implemented a strategy over the last 5-7 years that I had never recognized as an actual strategy, and always attributed my overwhelming success to luck. The last thing you want to read about is some dopey blogger bragging about their fantasy sports conquests, but I think there's something to this strategy and I want to invite you all join in.
The closer position is a slippery one, and on paper your draft day work that looks outstanding could become undone within the month. Injuries, closers in waiting, impatience are all factors that muddy the water. Because of this I refuse to spend big at the closer position on draft day. Instead, I'm one big time closer, and two mid-tier closers and that's it. Then I will scour free agency for 2-3 more closers all the while piling up the saves. When I have 4-5 closers and one in waiting, I'll trade my big dog two months in to fill some offensive holes, and call it even. Yes it's that easy and NO, there's not reason to complicate. Last season Mark Melancon after a blistering start to the season netted me Carlos Gonazalez whom was the perfect buy low candidate at the time. Gonzalez carried my team to the league championship with 29 second-half bombs, and Melancon paid the bills for the guy who obtained him. For the rest of the season I made rolling out the Ken Giles and Jason Grilis' of the world. It's not as necessary to unpack RPs statistically, so take heed of the above tested and proven strategy and make sure you get at least one of these first five closers or two of the 6-10 guys and don't look back gamers.
#1. Mark Melancon – Pittsburgh Pirates
51 Saves on a competitive team – sign me up. I'll even sub out the lower K rate for the stellar ERA and WHIP.
#2. Wade Davis – Kansas City Royals
If he puts up last year's numbers as the closer he's a sure fire number one RP. The only problem is that we can't be totally sure how Davis will respond as the full time closer. My guess is that it will have an adverse effect on his amazing ratio stats. If I'm wrong than Davis is your top closer in 2016.
#3. Trevor Rosenthal – St. Louis Cardinals
48 Saves with an excellent K rate and decent ratio stats… sign me up. The Cards will be playing in a ton of close games as well.
#4. Kenley Jansen – Los Angeles Dodgers
Jansen was the victim of a crappy Dodgers offense last season and still netted 36 saves with a WHIP below 1.00 and an exceptional K rate. Everything is in place for him to be successful, he just needs 45-50 opportunities instead of 38.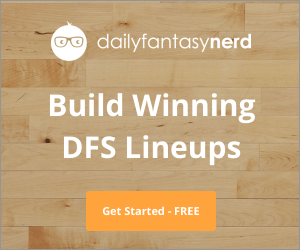 #5. Craig Kimbrel – Boston Red Sox
Nothing's happened to the top closer of 2014. He probably has the best value of any RP in the top 10, and playing in Boston should help him return to form admirably. I'm aiming for one top 5, and won't flinch if Kimbrel is my guy.
#6. Brad Boxberger – Tampa Bay Rays
Boxberger is an ERA killer, but you can do worse… just not in the top 10. I can't pass up 40 saves if none of the other 6 are available, but I won't be happy about the 3.71 ERA. I like the no competition in Tampa as well.
#7. Jeurys Familia – New York Mets
Typically I like my RPs to throw a little harder, but you can't argue with the results. If you can package Familia with another closer in the 6-11 range you'll be better off than drafting a stud and a scrub. 40 saves seems like a repeatable feat with that Met's line up.
#8. Santiago Casilla – San Francisco Giants
I love the Giant's this season, and I expect an epic season from Casilla. The Giants are good again, but play in a tough enough division where Casilla should have 50 chances… where do I sign?
#9. Houston Street – Anaheim Angels
Not that I want him to, but Houston Steet, just won't go away, and I think this is great for fantasy baseball. Street really is great, and has been healthy for a while. I question the decision not to have legit a closer in waiting but if you are Street owner this is music to your years.
#10. Zach Britton – Baltimore Orioles
Who's not excited about the Orioles this season. Britton checks all the boxes and is one of only two players on this list with a sub 2.00 ERA. Britton has a legit shot at 40 saves this season, so he's totally on my radar depending on whether or not I can get good value. Though I'm not over reaching with the Baltimore closer the value is there.