Top 10 Fantasy Baseball Second Basemans For 2016
admin,
Blog fit row,
1 comment
There is too much value in the later rounds of the 2B class to go big early, but that's simply the strategy I'm implementing this season. No disrespect to the mad numbers Altuve puts up, but after the fall off there is just too much value out there which will free you up to go big at other positions. Whether you go high end or not at the 2B position taking a closer look may prove beneficial.
#1. Jose Altuve – Houston Astros
There's no reason to complicate something that it is so simple. Altuve is a stat filling machine, and though he may not be the top dog in any one stat – he consistently contributes in in all stats. It's difficult to attack any one stat with Altuve and I fear a slight regression in SBs. Altuve is going at the end of the first round in 12-team leagues but you can do better at other positions. If you're dead set on locking up the sure thing at 2B – than Altuve is your guy.
#2. Robinson Cano – Seattle Mariners
Cano has slightly less power than a Brian Dozier, but his ratio stats are superior. The trade off to me is worth it, and I like Cano a lot more in a more mature Seattle lineup this season. I'm expect a bit of a bounce back for Cano in the counting stats while holding serve in his career averages in BA, OPS, and OBP.
#3. Jason Kipnis – Cleveland Indians
Kipnis is giving you more power than Dee Gordon, with a better OBP and OPS as well, while having fewer ABs than the top five second basemen. Kipnis is still getting better, and though Gordon's SBs are nice, I'm getting them much cheaper in the later rounds. I'll take a slight uptick in power at the discount in a career year for Kipnis.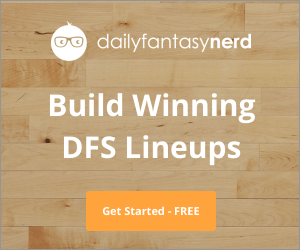 #4. Dee Gordon – Miami Marlins
Gordon is going to be 2nd round expensive, and I just can't justify recommending him in good conscience. Gordon had over 600 ABs but couldn't score 90 runs. The SBs and BA are nice and Gordon did have the third most runs at his position, but you can extract similar production much later on in the draft. Some of us are in love with SBs and won't be able to pass up Gordon and all that speed, but if you can resist – you should.
#5. Matt Carpenter – St. Louis Cardinals
Matt Carpenter's 28 HRs and 84 RBIs provided exceptional value to those who drafted Carpenter later in 2015. Carpenter will be dirt-cheap again, and should provide similar production while giving you multiple position eligibility. 2B is qwirky position as there are virtually none that contribute in all stats, and Carpenter is no exception as he offers little speed and a dead-weight batting average. The power however is good enough to compliment a well rounded fantasy line up and the price will be right.
#6. Anthony Rendon – Washington Nationals
I love Rendon for a monster bounce back this season, batting in front of Bryce Harper. If you can, let's just ignore last season's horrific numbers, as Rendon was on and off the DL all season long, including a devastating knee injury that didn't seem as bad as it turned out to be. Now Rendon who has a clean bill of health is primed to fill many a stat sheet while seeing good pitches all season long. There's no question that Rendon's 2016 season is more likely to mirror Rendon's 2014 season where he went 21/83/111 with a .297 BA and .351 OBP which is an absolute steal in the 6th round if you can get him.
#7. Brian Dozier – Minnesota Twins
I'm not convinced Dozier will match his power numbers from last season, but even if he does, his BA, and OBP are line up killers. Dozier has been great scoring over 100 runs with 77 RBIs, but the .236 batting average is concerning. If Dozier digresses to under 25 HRs, his value is diminished greatly, so buyer beware. Of course – Dozier is ranked much higher by the fantasy community than I have him ranked, so you'll still have to pay a pretty penny for his services, and with that there's some risk involved in going with Dozier in the first five rounds.
#8. Kolten Wong – St. Louis Cardinals
I believe that Wong and his upside is on everyone's radar in some capacity as the late rounds approach. Wong's 15/15 potential is attractive, and should be considered a steal if you can get him past the tenth round. In all the mock drafts I've done Wong has yet to go earlier than round 11, but spring training results can cause his ADP to slide. Wong is an intriguing option because of his ceiling at the top of the order in a potent line up, but he's yet to blow any one stat category away which explains why potential buyers are fading him.
#9. Roughned Odor – Texas Rangers
****NEWS ALERT**** Odor is not a sleeper. In fact, everyone loves Odor as he is currently sitting in the cat-bird seat in the line up in front of Prince Fielder while enjoying the luxury of playing in a hitters park. His 16 bombs are really the only attractive number he posted last season, but the fantasy community is uniformed with their thought that he has 25 HR and double digit steal potential. I wouldn't pass up on Odor in rounds 9-11, but I also wouldn't be shocked if he failed to meet the lofy expectations that have been placed on him.
#10. Ian Kinsler – Detroit Tigers
Someone has to go here, and Kinsler's body of work is worthy of a top 10 ranking. Kinsler's power numbers have trended down, but only slightly. He still plays every day and will get you double digit steals and HRs with 90 plus runs and an almost .300 BA. If you can get that production with the 10th second basemen off the board than you should do it.